About Morningside Eye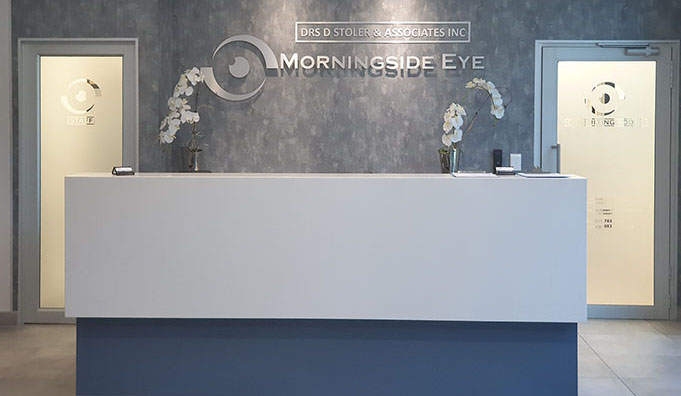 The Morningside Eye Facility is a private eye centre in the heart of Sandton. The facility comprises ophthalmology consulting rooms, world-class specialist equipment testing areas, a laser refractive surgical suite and a fully-equipped private operating theatre.
WORLD CLASS FACILITIES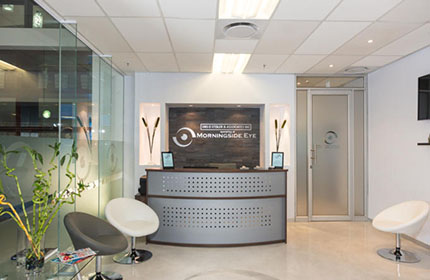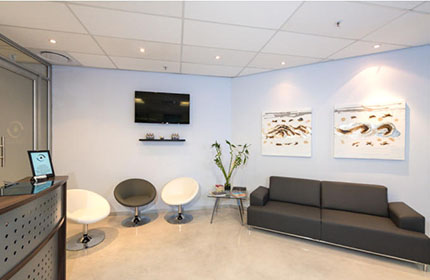 OUR THEATRE
The Operating Theatre at Morningside Eye is a privately owned state-of-the-art facility, independent of any large hospital or hospital group. The facility meets and exceeds National Department of Health, and international regulations. Only the highest standards of equipment and surgical instruments are used. Highly trained and motivated staff ensure that patient care is not only a priority, but a passion.
The patient waiting area in the theatre is modern, beautifully furnished, with floor-to-ceiling glass windows that overlook Rivonia Road, which let in much natural light (and due to the one-sided mirror- finish glass, cannot be seen into from the outside). The result is that should you need eye surgery, you won't feel like you are confined to a hospital while you await your procedure, decreasing anxiety and stress.
WORLD CLASS EQUIPMENT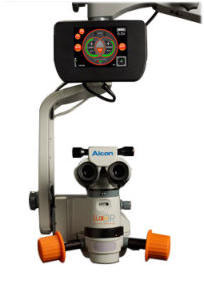 Ophthalmologists today rely on technology and specialised equipment more than ever. The diagnosis and investigation of your eye problem depends on the quality and optics of these machines that are used to test your eyes.
We are one of the few ophthalmology centres in the country to use a computerised electronic medical record system (IFA Systems, Cologne Germany) to achieve a paperless office - all your clinical notes, photographs, and test data is stored on our servers, and securely backed up online.

All the specialised equipment in Dr. Darren Stoler's consulting rooms at Morningside Eye is cutting-edge, world-class and has been carefully sourced from companies across the world – including Carl Zeiss (Gemany), Kowa (Japan), Oculus (Germany), Heidelberg (Germany), Nidek (Japan), Tracey Technologies (USA), and Alcon (USA). This equipment is highly specialised for examining different structures within the eye, allowing for the most accurate diagnosis and treatment planning possible.
Similarly, in our operating theatre, quality and clarity are paramount in order to get the best possible outcome from every surgery performed. We have thus chosen to use the Alcon (USA) Infinity Vision System for our cataract surgery, along with the Alcon (USA) LuxOR Ophthalmic Microscope System.